---
---
Congratulations to D&G Productions
---
Check out the 2013 BBR Finals win pics at the bottom of this page.
---
---
Congratulations to BBR 2012 Hi Point Champion MONICA McCLUNG! Check out this gorgeous Martin Trophy Saddle she custom ordered
Chestnut Leather
Full Tooled Acorn Oak
Inlaid Metallic Black Cayman Croc Seat
Black painted background
San Carlos Border
Silver Dots
Midway Concho Set
2" Engraved Aluminum Stirrups with Rubber Tread
---
Outbreak-Alert helps keep horse owners informed.
Check out and sign up for Merial's new service that keeps you informed whether on the road or at home in your barn.

BBR appreciates our independent producers who sanction events and endorse BBR by displaying the BBR logo on their web sites. Since BBR is not always able to sanction every event an independent producer is offering, it is the responsibility of BBR members to check the status of an event on the official BBR Web Site to determine the approval status.
---
Starting with this edition, the link to the BBR News has been relocated. You will now find it at the top right-hand side of your screen. In addition to the current month's edition, past month's editions will also be available.
BBR is excited to introduce the all new re-designed 'BBR News'. Inside you will find up to date information on the World Finals, Current Standings and much more. Have a horse, saddle, tack or trailer to sell? Be sure and check out the all new classified section, with information on how to place your own ad.
---
Tribute To Hot Shot
---
Congratulations to BBR World Finalists from Classic Equine & Martin Saddlery!
---
Arena of Champions
2013 BBR World Finals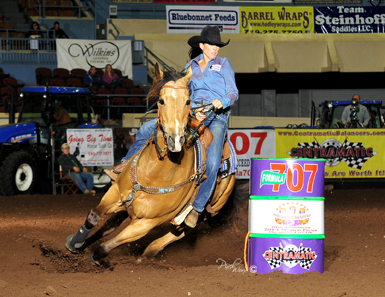 Kasey Mowry

BBR World Finals Slot Race Champion

Photos courtesy of Pixel Worx - Click on their logo to order your BBR World Finals Photos
---
Courtesy of 12Basket Productions
Click on their logo to order you BBR World Finals run.
---

For
Email Marketing you can trust
...............................................................................
As per the July 2010 BBR Board Meeting the following changes have been made to the BBR
Regions and Regional Awards program. These changes are being implemented to be
able to provide more awards to more than just the Top 5 in each region and to encourage
people in outlying areas to become BBR members.
Effective January 1, 2011 BBR Membership Dues shall increase to $55 per year.
In addition, the old system for defining a region will no longer be used. Beginning January
1, 2011, a state will become a region on its own when there are 300 active annual memberships
residing in the state. Although these new regions become effective on January 1, 2011 – it will
not affect the 2011 BBR World Finals – April 27th-May 1st, 2011.
NEW BBR REGIONS / Effective January 1, 2011:
States in

Red

currently have 100+ members.
Northern
:

IA

, NE, ND, SD, MN and WI – 406 members as of 12/23/2010.
Western
: MT, WY,

CO

,

KS

, NM, AZ, UT, NV, ID, OR, WA, CA - 366 members as of 12/23/2010.
Eastern
:

MO

, IL,

AR

, LA, IN, MI, OH, TN, AL, FL, MS - 592 members as of 12/23/2010
Texas
– 364 members as of 12/23/2010
Oklahoma
– 824 members as of 12/23/2010
---
---
Results From Past Years' Finals...
Answers to frequent questions from producers.